Comparison of Different Kinesio Taping Techniques After Third Molar Surgery. Ö Gözlüklü, M Ulu, HÖ Gözlüklü. N Yilmaz.
Date: May 2020. Source: Journal of Oral and Maxillofacial Surgery Volume 78, Issue 5, Pages 695-704. Objective: Elastic therapeutic taping method has been shown to reduce pain and edema after surgery. The purpose of the present study was to compare the effects of 2 different Kinesio taping (KT) techniques on swelling, pain, and trismus after […]
Read More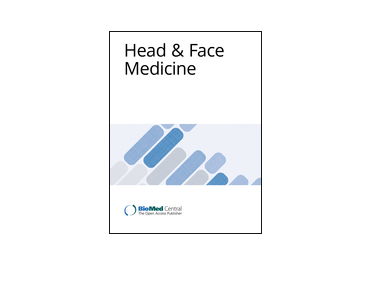 The influence of dexamethasone on postoperative swelling and neurosensory disturbances after orthognathic surgery: a randomized controlled clinical trial. W Semper-Hogg, MA Fuessinger, TW Dirlewanger, CP Cornelius, MC Metzger.
Date: November 2017. Source: Head & Face Medicine 2017 13:19. Background: Orthognathic surgery is associated with considerable swelling and neurosensory disturbances. Serious swelling can lead to great physical and psychological strain. A randomized, prospective, controlled clinical trial was realized in order to evaluate the effect of a preoperative intravenous dexamethasone injection of 40 mg on […]
Read More