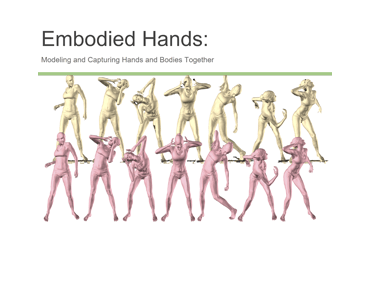 Embodied Hands: Modeling and Capturing Hands and Bodies Together. J Romero, D Tzionas, MJ Black.
Date: November 2017. Source: ACM Transactions on Graphics (TOG) – Proceedings of ACM SIGGRAPH Asia 2017. Abstract: Humans move their hands and bodies together to communicate and solve tasks. Capturing and replicating such coordinated activity is critical for virtual characters that behave realistically. Surprisingly, most methods treat the 3D modeling and tracking of bodies and […]
Read More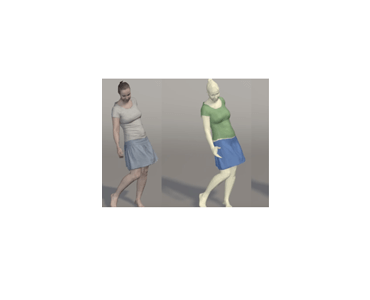 4D Movies Capture People in Clothing, Creating Realistic Virtual Try-on. M Black, G Pons-Moll, S Pujades.
Date: August 2017 Source: SIGGRAPH 2017, Los Angeles, CA, USA Overview: Researchers at the Max Planck Institute for Intelligent Systems (MPI-IS) have developed technology to digitally capture clothing on moving people, turn it into a 3D digital form, and dress virtual avatars with it. This new technology makes virtual clothing try-on practical. ClothCap uses 4D […]
Read More